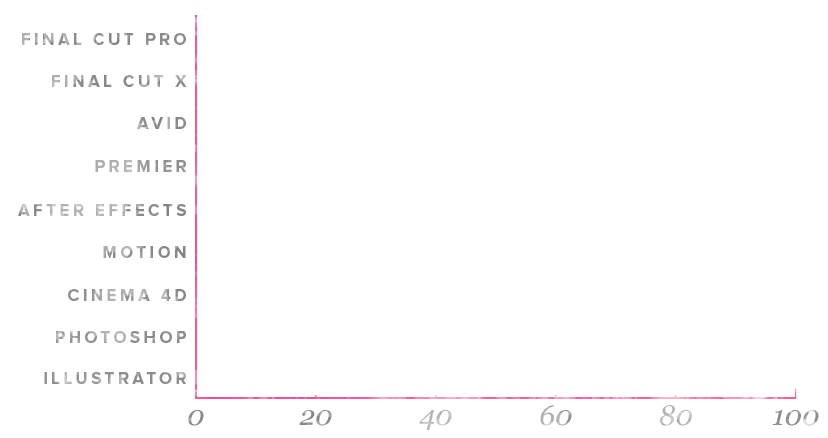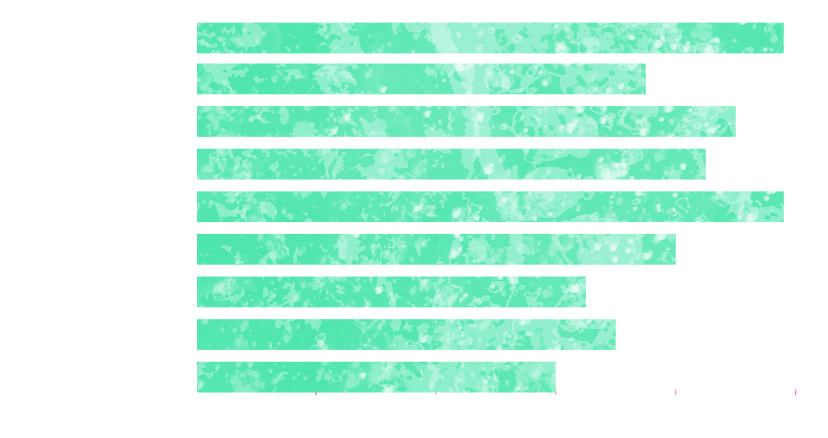 SOFTWARE I USE TO CREATE GREAT THINGS
When it comes down to it my biggest core skill is that I I'm an intuitive and experienced editor. Simple enough. That's where I started and I enjoy it immensely. My core skills outside that lie in the post production world, with all the tons of technical knowledge that comes with over a decade of freelance experience. Software I love to use every day are FCP, Premiere and After Effects although Motion get's used a lot as well. Core skills also lie in the planning and strategy process. So guiding a project from start to finish is a key part in what I do. I have long experience in onlining projects for all types of markets and outputs and understand how to treat each video to each market, country, format (be it mobiles, web, LCD, tv, cinema, IMAX and 3d) following every countries guidelines and output rules.

ALSO COMFORTABLE WITH
I am also comfortable with photoshop, illustrator and simple and effective 3d designs (although always learning new things every day, so this section may be null and void by the time you contact me for availability). Creating content for web and interaction in video content is something new and exciting as well. Flash is disappearing but html 5 is an exciting and very sophisticated visual approach to web and I'm learning more and more how to make use of this for video content. I believe in the future, film will more and more rely on web as a way of distribution and reaching their audiences, and I'm very focused on finding clever and new solutions for my clients.

WHAT I WOULD LIKE TO EXPLORE
Producing! I love creating projects from scratch and have hands-on experience in promo-production for places like Disney and Channel V. Also experience in developing pilots and developing and co producing feature documentaries and live music events. I feel that post production really has afforded me experience and knowledge in all aspects of production. I work with producers, cinematographers, actors, directors, sound, V.F.X. and animation people every day and know what they need in order to do their jobs well. It's a good and useful knowledge to bring to the producing world. The Raindance Film Festival has truly been helpful in educating me in media law and distribution, and in the independent film world I have been shadowing some extremely talented and inspirational people. And I'm always open for considering your project and helping you get it of the ground.